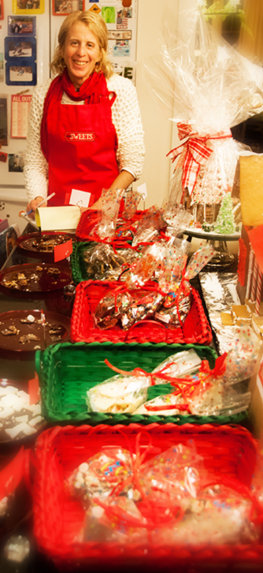 Pamsweets is a family owned business located in Toronto, Canada that specializes in holiday inspired treats and small event catering.
Pam Anderson, founder of Pamsweets, graduated from Cornell University with a degree in Nutrition. She also received her Grand Diplôme from La Varenne École de Cuisine in Paris, France.
Pam started Pamsweets several years ago when she was asked to bake for a local craft fair.
Pamsweets offers delicious creations for your sweet tooth including chocolate bark, sugar cookies, an assortment of gingerbread treats and much more.
Ask about our catering services for small parties and events.